Magenta Living is a socially responsible, not-for-profit organisation and the largest registered provider of affordable housing in Wirral, owning and managing just under 13,000 properties. We have an annual turnover of £62million and employ over 500 staff.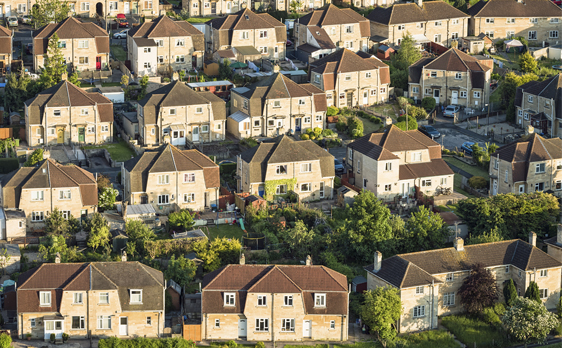 The Challenge
Prior to working with Housing Support Pro, Magenta Living's Neighbourhood Officers had to log into their housing management system Northgate and extract the information they required through printed reports to take them off site to tenant appointments. They would then complete actions from these reports and retype the information when they returned to head office, which was a laborious task.
While the housing management system generated appointments and documentation, the officers were unable to access additional reports offsite, which meant they couldn't add information or record details about new issues identified while with the tenant.
The Strategy
Following Board approval Magenta Living began designing forms and collating data for CLIENT CONNECT ready for the initial pilot to start in January 2016.  Their decision to work with Housing Support Pro came following an evaluation of the market where they were able to see first-hand what impact it has had at another similar housing trust.
During this time Magenta Living went through some internal change, restructuring some of its teams resulting with Neighbourhood and Tenancy Enforcement Officers given control of individual neighbourhood patches. This change meant that staff could easily use CLIENT CONNECT as part of their day to day role and support them in monitoring their individual patches whilst out and about.
CLIENT CONNECT is a tablet-based application that provides valuable information, such as personalised forms and tenant and property details, while on the move. It comes with pre-built processes for new tenant sign-up and arrears management, in addition to void, tenant and property surveys. Another benefit of the application is that it integrates seamlessly with Magenta Living's Civica CRM system which removes the need to rewrite or duplicate information.
"It was essential to have somebody who could work with us to achieve fast implementation. It is unusual to deliver projects in short timescales, on time and on budget but for this project we managed all three. I've been in IT for a very long time and it's the best project in terms of results that I've ever worked on."
Proposed Outcomes
As a result of using CLIENT CONNECT, Magenta Living is hoping to enhance its service delivery by providing staff with access to real-time information on the go and improve tenant relationships across the whole organisation. While they are confident the product will deliver, they want to ensure their staff to buy into the solution and use it effectively, which is why we are taking a considered approach to implementation.
Dominique Blundell, Head of Tenants and Environmental Services for Magenta Living said:
"Mobile solutions have been previously looked at but have never progressed through the investigation/trialling stage. I wanted something that would integrate well and really benefit those using it, making their job easier and ultimately providing a better service to our customers. Demonstrating this ensured we got buy in from staff who will be using it."

"Having spent time working with Housing Support Pro to design forms and processes fit-for-purpose, we have now supplied the relevant staff with iPads allowing them the opportunity to familiarise themselves with using a mobile device while on a job. We want our staff to buy into the solution and use it effectively, which is why we are taking a considered approach to implementation."
Colin Arnold, Head of ICT at Magenta Living added:
"In addition to providing access to information while on the road, CLIENT CONNECT is also enabling staff to record their contacts and interactions automatically into the Civica EDM+ CRM system. Now when we get a call in our contact centre, we can view documents on the EDM system that show when a tenant has been seen by a member of staff and open the document to see what has been recorded. This total visibility is a huge benefit and enables us to improve customer service and interaction with tenants."
The second phase of this deployment will see Magenta Living writing Middleware to extract data captured in the field directly back into the Northgate housing management system. They are also considering extending the rollout to other teams.